The Sports Brew - where sport is always on tap. Find us @ www.facebook.com/SportsBrew & Twitter @vasportsbrew
Episodes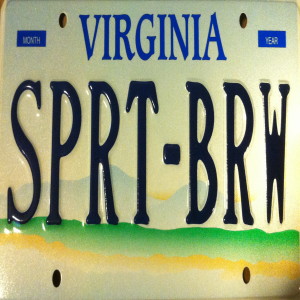 Saturday Feb 18, 2023
Saturday Feb 18, 2023
Segment 1: NFL Playoffs. Super Bowl Throwdown Edition. Halftime show Oompa Loompa mode. The Colts double down on the Philly OC HC. Buzzer Beater madness. The Chiefs and the Eagles deliver a thriller (albeit with a flag finish). Incredible moments and big plays offset by super flaws and the slip and slide field of fail. The Hold, blowback, and being robbed of a moment. The ongoing issues with NFL officiating plus Goodell weighs in on the refs (uh huh). The Philly sports shat trick. Appreciating Hurts, Mahomes delivers, and the Chiefs sucker the Eagles D. The Hurts Octupus. QB contract mayhem plus the roster management challenge. Mahomes McDuck mode. The inevitable Mahomes GOAT conversation (it's too soon, bro). Trajectory versus reality, the AFC challenge, and GOAT Gauntlet – potential is one thing, doing it is another. Appreciating Montana. Todd shows up, Lurch mode, the missing reach around, and a Super Bowl surprise. The Tubi commercial, remote control trust issues, and Tupac knows. Shannon's COPS episode in Todd's backyard. The Twitter Terminator's Backyard Dumping Bulls Intro, GBS IBS, and the Toilet Terminator. Randy's Ooompa Loompa directions.    
Segment 2 (1.07.49): NFL playoffs roundup. Salud o'clock! Patrick Mahomes, Andy Reid, and the end of an era – Brady and Belichick. Quality legacy wins, targeting Montana, and the Super Bowl five line. Revisiting Peyton Manning vs Tom Brady. A Terry Bradshaw and John Elway throwback. Lady Cop callback, Dak gets the Philly Boo Birds, and Roger Goodell hugs up Chris Jones. The Andy Reid – Jalen Hurts connection. Fun with the Chiefs' Pickachu formation. Jalen Hurts dap. Fun Factoids, Patrick Mahomes edition. The next generation of fan hate, Chiefs edition. Wrap up. LeBron bags the scoring record, NBA trade deadline madness, UVA-Duke ref fail, Coach K pops in, and free Doug the UK Blue Coat. Watch the Bullies of Baltimore. Dumb headlines, Darwin edition – a catalytic converter thief gets the Todd vs the Toilet Terminator songification treatment. JuJu vs AJ Brown Valentine's Day Twitter beef. 02-17-2023.
This is how we Brew it:
Join the Brew Crew on Facebook @SportsBrew
Twitter: vasportsbrew
Find us on Podbean, iTunes, Spotify, Stitcher Radio, LiveSportscaster.com, Amazon Music, and the Google Play Store - Key words: Sports Brew
Cheers and beers flavored by Captain Morgan 100 Proof, Jack Daniel's, Coca-Cola, El Segundo Brewing's Steve Austin Broken Skull IPA, Aslin Beer Company Dripping on the Cheap Double IPA, Hardywood Out Like A Lion Flemish Red, Hardywood Rum Barrell Pumpkin, Center of the Universe STFU Triple Stout, and the general deliciousness of beer.