The Sports Brew - where sport is always on tap. Find us @ www.facebook.com/SportsBrew & Twitter @vasportsbrew
Episodes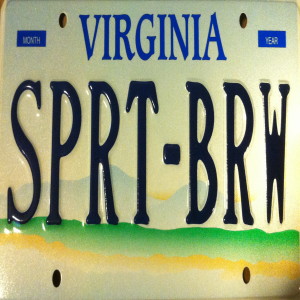 Sunday May 21, 2023
Sunday May 21, 2023
Segment 1: The Washington sale inches closer as the fanbase gets excited for the end of Dumpster Fire Dan Snyder. Salty Spice in action, senior moments, and a proud dad moment. Ja Morant checks out of cash on IG Live. JJ Redick, Ja Morant firearm fail blowback, and getting your circle right. Who's who and what's what. The rise and the fandom teardown fall of fail. NFL roundup. The 49ers scheduling rest differential plus a contrast with the Jets. The Little Mermaid streaming loop and Peacock Wildcard Game streaming blowback. Bob Huggins dropping F bombs. Final Destination log trucks. Failhorn birthday mode. NBA playoff chatter, Lakers – Nuggets, and Heat – Celtics. The NBA MVP vote rewind, Lakers slop, and the inconsistent Celtics. Spoelstra and the hungry Heat. Keven Harlan, Jimmy Freakin' Butler, and the butt pucker incident. The challenge of real time betting and sports streaming. An old Todd Birthday blast rewind – do your Meagles, bro!
Segment 2 (1.04.53): Raising a glass to the end of the Dan Snyder era! Colonoscopy o'clock! Matthew Berry on the Washington sale. Salud o'clock! The upside of a distressed Washington Football asset for the Josh Harris turnaround. The Aaron Judge side-eye HR. The slump busting thunder beasts. Oscar Meyer renames the Weinermobile, Giggity's wiener whistle, and the Failhorn gets bendy. Davonte Adams grumbles. Failing upward, the Jackson Mahomes experience - straight trash, homey. NBA Playoffs roundup. Calling our shots for the ECF and WCF. Close games don't bother the Heat, Jimmy Butler, and FAFO mode. The killer mindset – channeling Kobe and MJ. Doing all the small things. We still hate flopping. The Mother's Day Bulls Intro WAP – Weak Arse Pull Out All Stars (2.11.33). A Wilt Chamberlain research project. Bonus wrap up segment - the Patriots celebrate Tom Brady and the Kim Kardashian warning flag. NBA Draft Lottery, Spurs, and Irsay randomness. 05-19-2023, MP3 format.
This is how we Brew it:
Join the Brew Crew on Facebook @SportsBrew
Twitter: vasportsbrew
Find us on Podbean, iTunes, Spotify, Stitcher Radio, LiveSportscaster.com, Amazon Music, and the Google Play Store - Key words: Sports Brew
Cheers and beers flavored by Captain Morgan 100 Proof, Jack Daniel's, Coca-Cola, Kindred Spirit Brewing Double Headspace DIPA, Dancing Kilt El Chupacabra Lager, Hardywood Mamaw's Mean Cobbler, Victory Brewing Sour Monkey, and the general deliciousness of beer.