The Sports Brew - where sport is always on tap. Find us @ www.facebook.com/SportsBrew & Twitter @vasportsbrew
Episodes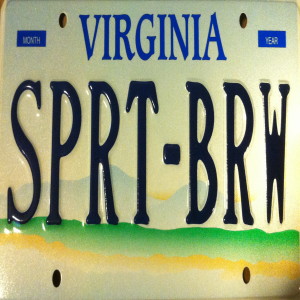 Tuesday Mar 14, 2023
Tuesday Mar 14, 2023
Segment 1: March Madness and NFL FA shenanigans! Frank Reich and the Panthers trade up with the Bears. Sam Darnold's ghosts come to San Fran. The Broncos mean business – Wilson gets the full Sean Payton experience. Jimmy G rolls to the Raiders. The aftermath of Deshaun Watson, working to reset the QB market (Lamar says hi), and the re-emergence of the mid-level QB contract. Syracuse retires Jim Boeheim. An odd goodbye, Boeheim gloss, and a fun 'Cuse rewind. The NY Jets dream a dream. The Aaron Rodgers saga, the compensation question, and WR questions. Which Rodgers shows up next season? The Mahomes off-season context, the OBJ factor, and surveying the AFC landscape. The Failhorn goes full race card fail blast on the Redskins. Dan Snyder's expired St. Patrick's Day beer. The Bezos bid rumors persist, the Dan Snyder dilemma rolls on, and the looming Washington sale. Steve Ballmer loves toilets. The Failhorn sends the podcast off the rails.  
Segment 2 (58.02): Puppy love - raising a glass to Muffin (RIP). Backyard zoomies, four legged furball hearts, and the painful end of journey with a beloved pet. When animals adopt you. Salud o'clock. The Lamar Jackson contract saga. The Browns overpaid Watson, resetting the market, and the missing agent miscalculation. The missing contract post-MVP, attempting to recoup the missed money, and being boxed into a negotiating corner. Media collusion, clickbait, and QB separation. The Ravens call Lamar's bluff, an aggressive market-based approach, and leveraging the non-exclusive tag (hello, NY Giants). Fifth year QB options, Tua, and the Danny Dimes factor. A miscalculation for the FA ages. NCAA Tournament roundup (1.52.00). Marquette gets trendy plus Shaka Smart's chrome dome goes MIA. Big bracket storyline fun. UNC – Duke trash talking, keeping fandom receipts, and a delicious dose of March Sadness - UNC Ya Later, Tarheels. The "I Hate Christian Laettner" 30 for 30. Logan's first college basketball game – UVA manhandles Louisville on Senior Day. NCAAW tourney, Caitlin Clark, and South Carolina is ready to drop the hammer. Wrap up, going off the rails, you rang Lurch rewind. Raising a glass to Team Awesome's 10th Wedding Anniversary. A final UNC dedication. 03-13-2023.
This is how we Brew it:
Join the Brew Crew on Facebook @SportsBrew
Twitter: vasportsbrew
Find us on Podbean, iTunes, Spotify, Stitcher Radio, LiveSportscaster.com, Amazon Music, and the Google Play Store - Key words: Sports Brew
Cheers and beers flavored by Captain Morgan 100 Proof, Jack Daniel's, Coca-Cola, Isley Brewing's Plain Jane, Isley Brewing's The Bribe Porter, Stone IPA, Brewery Ommegang's Triple Fruited Tripel, Victory Brewing's Sour Monkey, and the general deliciousness of beer.