The Sports Brew - where sport is always on tap. Find us @ www.facebook.com/SportsBrew & Twitter @vasportsbrew
Episodes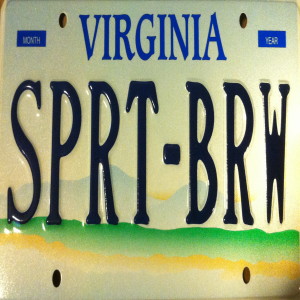 Thursday Mar 30, 2023
Thursday Mar 30, 2023
Segment 1: March Madness, the Final Four, and NFL FA shenanigans! Happy 03-28- Day! The bracket burning continues. Caitlin Clark brings the HEAT, NIL money bags, and John Cena approves. Kim Mulkey goes full Ric Flair mode. The Lamar Jackson saga rolls on, a well-timed Tweet, and Irsay weighs in guaranteed contracts. The Colts, Steichen struggle bus nameplate mode, and the Patriots angle. Olenna Tyrell knows the deal, Game of Thrones vs Fargo, and the Faceless Man in Indy. An LSU student's stolen beer run for Dan Snyder. Giggity's airport adventures. Mr. Torgue wreaks soundboard havoc. GalaxyCon Richmond throwdown. Randy meets Torgue. The Failhorn goes full Topanga mode. Shatner dap, John Cleese's mega line, and Jean-Luc Picard with hair. NCAAW Final Four roundup, South Carolina rolls, Iowa intrigue, LSU, and some hometown VT love. McGuffin in Ireland, international data, and a Guatemala phone fail rewind. Hot potato, Ireland style. Off the rails with the Failhorn's box etiquette, SDM disaster, and the IncrEdibles strike back.
Segment 2 (58.11): Salud o'clock! Breaking out the Ron Zacapa. Thursday Night Football flex scheduling can FOH, a fan travel screw job, and the short weeks of suck. Hot Wheel Monster Truck throwdown. A Luxury Box etiquette double fail, seat thieves, mess makers, plus cleaning up after your kids. NFL roundup. Andy Reid, Jordan Love, and a season of adjustment in Green Bay. Mike McDaniel likes free coffee (thanks for nothing, Dan Snyder). Don't get buried around DC, Dan – a line to let it flow! March Madness roundup. Final Four fun factoids. A Sweet 16 and Elite 8 rewind. The MSU – KSU thriller, Markquis Nowell breaks out, and a tough exit. SDSU puts Alabama on the struggle bus. The COVID NCAA tournament that wasn't. Jim Larrañaga's Virginia connection. Miami's elevator lesson – pack it in! Rodney Terry dap. Final Four storylines. SDSU – Creighton, The Foul, and an old school stopwatch. UConn keeps on rolling and the Zags go full BSE. What the FAU! Dusty May dap. FAU – KSU, the missing shot, and a classy move by Jerome Tang. From the Final Four to the Final Florida Man – the potential FAU vs Miami showdown. Wrap up, the WBC delivers, Ron Textico, and the perfect tournament for Randy. The Failhorn's box etiquette outro. 03-28-2023, MP3 format.
This is how we Brew it:
Join the Brew Crew on Facebook @SportsBrew
Twitter: vasportsbrew
Find us on Podbean, iTunes, Spotify, Stitcher Radio, LiveSportscaster.com, Amazon Music, and the Google Play Store - Key words: Sports Brew
Cheers and beers flavored by Captain Morgan 100 Proof, Jack Daniel's, Coca-Cola, Stone Brewing IPA, Coppertail Brewing's Unholy Belgian Tripel, Tröegs Mad Elf Ale, Victory Brewing's Sour Monkey Tripel, Hardywood Brewing's Mawmaw's Mean Cobbler, and the general deliciousness of beer.