Episodes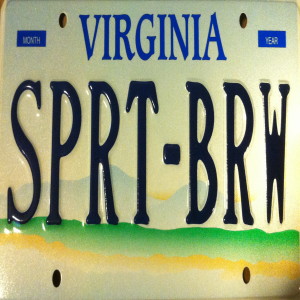 Friday Mar 26, 2021
Friday Mar 26, 2021
Segment 1: March Madness Throwdown! So much for couch burning, Kentucky. The Charli and Dixie: 2 Chix Alexa podcast fail. D-Stat, the long lost Eastern Washington Groves brother. The challenge of co-op games with your kids. Strokin' with Buddy Buckets, Boeheim, plus avoiding the Giggity jinx. Enjoying the madness, an upset party celebration, plus UNC-Ya later, Roy. Draft Kings commercial-palooza, death threat dummies, and the challenges of sports betting. The Loyola Chicago factor, the Sister Jean scouting report, and firing up the epic Jordan era Bulls intro. The NCAA gets taken to the woodshed on social media over the women's weight room fiasco. The Rona takes out the Rams and the strange nature of this year's tournament. The Sports Brew's Chicago Bulls intro – fire in the hole (52.42)! The VCU Final Four rewind, March Madness memories, and enjoying the return of the big bracket. Luka Garza dap. The Deshaun Watson screech around.
Segment 2 (1.13.39): Salud o'clock! Jameson BSE, VA ABC Pappy lottery, Bakon Vodka butt suck, and a Pappy ending. Rick Pitino and an Iona fun factoid. Oregon State goes Leave it to Beaver. Fun with the Sports Brew's trash bracket pool. Alabama throttles Maryland plus some PAC-12 gloss. Fun with Loyola Chicago and Gonzaga's run. Oral Roberts, Oregon State, plus compelling underdogs and Cinderella storylines. Going streaking with Sweet Sixteen trivia. Gonzaga, the challenge of going undefeated, and remembering UNLV – Duke. Let the brackets hit the floor! Avoiding the fan jinx. Cameron Krutwig gloss. Deshaun Watson gone wild, the civil suits pile up, and trying to make sense of an unexpected dark turn. Rando Rick Trolling. Wrap up. An Icelandic bro goes volcanic full monty. The epic Lume Deodorant commercial of stanky cracks and crevices. The D-Stat Twitch DStatick plug Bulls intro. MP3 format, 03-26-2021.
This is how we Brew it:
Join the Brew Crew on Facebook @SportsBrew
Twitter: vasportsbrew
Find us on Podbean, iTunes, Stitcher Radio, LiveSportscaster.com, Amazon Music, and the Google Play Store - Key words: Sports Brew
Cheers and beers flavored by Captain Morgan 100 Proof, Jack Daniel's, Coca-Cola, COTU Pocahoptas IPA, Hardywood Raspberry Stout, Skrewball Peanut Butter Whiskey, Hardywood's Kentucky Christmas Morning, Dancing Kilt Clurichaun's Clover SMASH Ale, Ommegang Three Philosophers, Old Bust Head Vixen Irish Red, and the general deliciousness of beer.