Episodes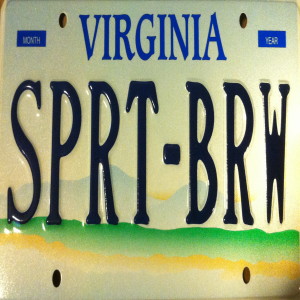 Friday Jan 22, 2021
Friday Jan 22, 2021
Segment 1: NFL Divisional Weekend. Bills Mafia cranks up the bandwagon. Raising a glass to ol' Rage Face - Philip Rivers retires, knowing when to walk away, and the looming Drew Brees retirement. Early impressions of Harden to the Nets. The Mets drop the hammer on GM Jared Porter, sexting harassment stupidity, D pix failbuckets, and FaceBalls is born. Salud o'clock! A Rivers rewind and fun with the Colt's QB options. The Fitzpatrick quadfecta. The Eric Bieniemy head coaching question. Colin Cowherd's ridiculous take about postponing the AFC Championship Game until Mahomes is cleared to play. Bills Mafia gets charitable for Lamar Jackson plus Josh Norman's Buffalo story. Fun with Super Bowl storylines – the Bills vs Brady angle. Bills – Ravens. Justin Tucker doink party, Allen – Diggs, the Pick 6 backbreaker, and the snap of fail.
Segment 2 (1.18.10): The Seven Line blast and an 8 Mile Story. Chiefs – Browns delivers some wildness. The Higgins fumble through the endzone, a dubious rule, and the missed helmet to helmet. The Deflate Gate retraction. Mahomes goes down, decision making guts, playing to win, and Chad Henne steps up. Packers – Rams. Bucs – Saints. Calling our shots for the NFC and AFC Championship Games. So many great Super Bowl matchup possibilities and robust storylines. Fun factoids and NFL Trivia, Tom Brady style. Wrap up, with scoop there it is, and the juicy Brady – Bills setup. When your cat flexes on you - MoMo drops a mouse munching powerplay. Happy Birthday, D-Stat! Pickup trucks and VDOT lot naps. MP3 format, 01-21-2021.
This is how we Brew it:
Join the Brew Crew on Facebook @SportsBrew
Twitter: vasportsbrew
Find us on Podbean, iTunes, Stitcher Radio, LiveSportscaster.com, Amazon Music, and the Google Play Store - Key words: Sports Brew
Cheers and beers flavored by Captain Morgan 100 Proof, Jack Daniel's, Coca-Cola, Center of the Universe's Pocahoptas IPA, Hardywood's Kentucky Christmas Morning, The Bruery White Chocolate, Sierra Nevada's Wild Little Thing, Fine Creek's Bière De Garde, and the general deliciousness of beer.