The Sports Brew - where sport is always on tap. Find us @ www.facebook.com/SportsBrew & Twitter @vasportsbrew
Episodes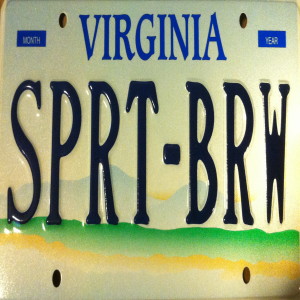 Saturday May 06, 2023
Saturday May 06, 2023
Segment 1: The NFL draft plus off-season NFL shenanigans. Beware the morning after Revenge of the 5th. The Colts and the intrigue of upside – Anthony Richardson. Shane Steichen and the optimistic Jalen Hurts parallel. Short term vs long term draft evaluations plus the reality of bustology. The Packers get offensive plus the Van Ness family butt pat. The Philadelphia Bulldogs. Some of our favorite draft moments. The Texans get aggressive. Separating traditional running backs vs offensive weapons. Amidst Kyler Murray trade rumors, the Cardinals stockpile picks. Two USC Journalism students steal draft pick jerseys from the NFL Draft. Short Dan Man, Kyler Murray Red Wolves edition. NBA Playoff roundup, injuries, and a bunch of head coaches get das boot. Playoff Jimmy drops the hammer, Dillon Brooks gets an F, and LeBron rocks the 20 and 20. Ted Lasso, Roy Kent action, plus The Man in the High Castle. We owe Shannon balls.  
Segment 2 (59.41): If you were going to be a first round pick, would you attend the draft or hang with friends and family? Dust in the wind, Failhorn exploding rocket edition. Salud o'clock! Cinderelly Toots throwback. NBA and NHL playoff roundup. Lamar Jackson gets the bag, 6000 yards, and the Ravens crank it up. Aaron Rodgers finally gets traded to the Jets. Keeping the trade in context, Green Bay East, and the Rodgers Revenge Tour finally kicks off. Green Bay reworks Jordan Love's contract. Love and LaFleur's prove-it period begins. Wrap up. Jackson Mahomes POS mode, getting crushed on the perp walk, plus the Twitterverse crushes Brittany and Jackson Mahomes. Where's your TikTok dance now, sucker? Off the rails with a Jackson Mahomes songification. Surveying the QB landscape – the heat is on in Baltimore. Post wrap-up Cinco de Drunko plus Revenge of the 5th bonus segment. Force choking douchebags like that Parham Road moron. Bulls Intro Force Chokes. Wanker the Walrus inspires a Bulls Intro pullout party remix. Riding the pine with Wilt Chamberlain - We are the World, let's have some children. Wrap up, part 2. 05-04-2023, MP3 format.
This is how we Brew it:
Join the Brew Crew on Facebook @SportsBrew
Twitter: vasportsbrew
Find us on Podbean, iTunes, Spotify, Stitcher Radio, LiveSportscaster.com, Amazon Music, and the Google Play Store - Key words: Sports Brew
Cheers and beers flavored by Captain Morgan 100 Proof, Jack Daniel's, Coca-Cola, Stone Brewing's Stone IPA, Dancing Kilt Brewery's Perchta Hefeweizen, Hardywood Gingerbread Bourbon Barley Wine, Midnight Brewery's Christmas At Midnight, and the general deliciousness of beer.