The Sports Brew - where sport is always on tap. Find us @ www.facebook.com/SportsBrew & Twitter @vasportsbrew
Episodes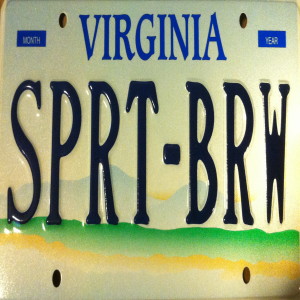 Friday Sep 15, 2023
Friday Sep 15, 2023
Segment 1: Kicking off the NFL season, Sports Brew style. NFL Week 1 roundup – beware the week one over-reaction. The 49ers bushwack the Steelers. D-Stat goes Tiny Dancer as the Cowboys completely debacle the Giants. Country Lurch, wiener whistles, and Whitfield squeezes in. Lions – Chiefs, Kadarius Toney hot potato, and the Jared Goff reclamation project pays dividends. Travis Kelce's Taylor Swift TLC rehab. The Jets – Bills rollercoaster, Rodgers goes down, and the Josh Allen turnover dilemma. QB speculation plus the TB12 side eye. Packers – Bears. Jordan Love keeps the Bears owning tradition alive. Opening weekend football watching bliss. Dear NFL – time to kick some grass. Coach Prime and the Colorado Buffalo are must-watch TV. Colorado State makes it personal (ruh roh). Shifting the college landscape, Deion style – WE COMIN'! College football roundup. Jags – Colts. Raiders – Broncos. Browns – Bengals. Joe Burrow womp womp. The Rams hammer the Seahawks. Salud o'clock! Summer catch up. Raising a glass to the Denver Nuggets, the Vegas Golden Knights, and a new episode for Todd. Bob Barker, Paul Reubens, Ray Stevenson RIP party. Shannon's Bulls Intro annual exam. D-Stat Cosplay.
Segment 2 (1.45.35): NFL roundup. Eagles – Vikings TNF. Vikings – Bucs. Eagles – Patriots. Roster and coaching staff turnover in Philly. Feeling good in San Fran. Washington – Cardinals. Appreciating the fan return to FedEx (FU Dan Snyder). Saints – Titans. Dolphins – Chargers fireworks. Montana on Marino plus Marino would be filthy in today's NFL. Falcons – Panthers. Ravens – Texans. A gigantic Ahsoka tangent – spoiler alert (2.15.35)! Huge Clone Wars and Rebels fan payoffs. Incredible Vader sequences. Dave Filoni dap. Wrap up. 09-14-2023, MP3 format.
This is how we Brew it:
Join the Brew Crew on Facebook @SportsBrew
Twitter: vasportsbrew
Find us on Podbean, iTunes, Spotify, LiveSportscaster.com, Amazon Music, and the Google Play Store - Key words: Sports Brew
Cheers and beers flavored by Captain Morgan 100 Proof, Jack Daniel's, Coca-Cola, Corona Extra, Center of the Universe Monkey's Uncle Lemon Grass Tripel, Dogfish Head Punkin' Ale, and the general deliciousness of beer.