The Sports Brew - where sport is always on tap. Find us @ www.facebook.com/SportsBrew & Twitter @vasportsbrew
Episodes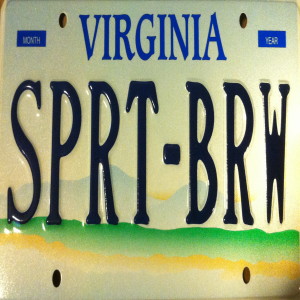 Friday Sep 22, 2023
Friday Sep 22, 2023
Segment 1: NFL Week 2 roundup. The Anthony Richardson upside tease. Colts – Texans. Helping young QBs grow their game. The 49ers handle the Giants on TNF. 49ers – Rams shenanigans and the Puka Nacua party. Chargers gonna Charger - Brandon Staley's hot seat. Eagles – Vikings. Bucs – Bears. The Baker Mayfield resurgence in Tampa Bay. The Chicago – Justin Fields dumpster fire. Bourbon Meyer, Lauren Boebert, and the Beetlejuice butter bucket handyman. Packers – Falcons, you gotta learn how to close out teams, and Bijan Robinson is a baller. Seahawks – Lions deliver more fireworks. Teams in trouble, Burrow on the struggle bus, and the 0-2 hole. Steelers – Browns, Nick Chubb's ugly injury, and Deshaun Watson goes full BSE mode. Deshaun Watson rocks the Boebert Butter Bucket - you down with LBB?
Segment 2 (1.05.03): NFL roundup. Salud o' clock! Oktoberfest season and the Hardywood Rum Barrel Pumpkin. The Rod Gardner Chili Cookoff Rewind. Washington delivers in Denver. Sean Payton's struggle bus, Hail Mary wildness, and Slingin' Sammy Howell dap. NCAA Football roundup. Alabama struggles, the basketball schools level up, plus Clemson struggles to adapt in the transfer portal era. Colorado – Colorado State, CSU cheapshots, and the unfortunate Travis Hunter injury. Coach Prime takes the high road on CSU's Henry Blackburn. The Dolphins – Patriots fan death incident, fan fights at games, and drunk likes to fight guy. Fan hostility ruins the gameday experience. Another wild Bills Mafia story – down in an excrement filled hole. The Colts football baby photoshoot. Cowboys – Jets. Zach Wilson gets the Days of Thunder monkey football treatment. Trevon Diggs injury. Dolphins – Patriots. Fat Man First Down ROBBERY. Tua vs Belichick. Bills – Raiders. Chiefs – Jaguars. Giants – Cardinals. Chargers – Titans. Ahsoka Night Troopers, WOO! Wrap up shenanigans. Travis Kelce – Taylor Swift songification. LBB Failhorn R. Lee Ermey Gunny Remix. 09-21-2023, MP3 format.
This is how we Brew it:
Join the Brew Crew on Facebook @SportsBrew
Twitter: vasportsbrew
Find us on Podbean, iTunes, Spotify, LiveSportscaster.com, Amazon Music, and the Google Play Store - Key words: Sports Brew
Cheers and beers flavored by Captain Morgan 100 Proof, Jack Daniel's, Coca-Cola, Corona Extra, Stone Downunderstruck IPA, Center of the Universe, Hardywood Peach Tripel, and the general deliciousness of beer.