The Sports Brew - where sport is always on tap. Find us @ www.facebook.com/SportsBrew & Twitter @vasportsbrew
Episodes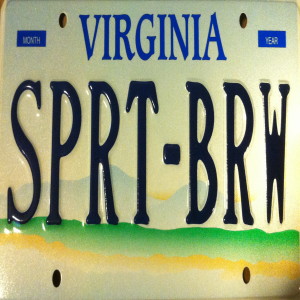 Friday Sep 29, 2023
Friday Sep 29, 2023
Segment 1: NFL Week 3 roundup. The Colts – Ravens FG party curveball. Sports Brew wives, Christian McCaffrey TD record, and quality losses. Jaguars womp womp, a fat man TD, and the Texans roll. The Dolphins and Chiefs scorefest. The Travis Kelce – Taylor Swift glow-up blow-up. The Dolphins slaughter the Broncos, the no look shovel, A-Chain nickname fun, and a poinstsplosion. Sean Payton gets roasted. The Justin Fields Bears disaster keeps trucking. Dame to the Bucks. Family tequila shots. Arizona runs over Dallas, Cowboys red zone debacles, and Dak's WKC BSE mode. Chiefs – Bears. The Lovie Smith penance continues. Oregon bushwhacks Colorado, outmatched in the trenches, and lessons for Prime. Andy Reid and Bill Belichick keep hitting milestones. Laces out, teeth out.
Segment 2 (1.06.09): NFL roundup. Salud o' clock! Breaking out the Team Awesome wedding Jack Daniel's. Birthday shenanigans, 2x Pocahoptas, and Torgue dap. An Ahsoka tangent, a calculated Thrawn, and letting shows breathe. Birthday dinner, suck it Ophelia, and the TRA box meets the GWW. Travis Kelce and the Swifties demographic crank up the clicks. The Zach Wilson Jets disaster, Joe Namath delivers the diss, and locker room stress. A Colin Kaepernick sighting. The Vikings out Charger the Chargers. The Kirk Cousins thought experiment. Brandon Staley, rake stepper of doom. Bengals – Rams. Packers – Saints, the comeback, and fun with friend fandom. Shannon's podcast nap. Washington – Buffalo, Bills D up, the Howell turnover party, and the decline of the OL under Rivera. Brock Purdy and the 49ers fit factor. Eagles – Bucs scorigami and the Brotherly Shove. Lions – Falcons. Browns – Titans. Seahawks – Panthers. Steelers – Raiders. Tyreek Hill's post football career plans. Notre Dame – Ohio State plus Ryan Day vs Lou Holtz. Garrett Bolles gets right in the feels. Wrap up shenanigans. Tank America (thanks, Florida!). Failhorn Bulls Teeth Intro.
09-27-2023, MP3 format.
This is how we Brew it:
Join the Brew Crew on Facebook @SportsBrew
Twitter: vasportsbrew
Find us on Podbean, iTunes, Spotify, LiveSportscaster.com, Amazon Music, and the Google Play Store - Key words: Sports Brew
Cheers and beers flavored by Captain Morgan 100 Proof, Jack Daniel's, Coca-Cola, Center of the Universe Double Dry Hopped 2x Pocahoptas, Dancing Kilt's Headless Horseman, COTU Monkey's Uncle, Sam Adam's Octoberfest, Hardywood's Mamaw's Mean Cobbler Tripel, and the general deliciousness of beer.