Episodes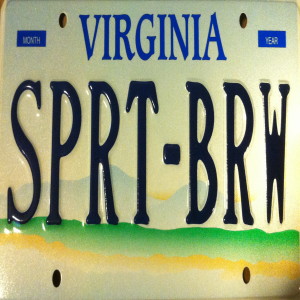 Friday Sep 24, 2021
Friday Sep 24, 2021
Segment 1: The Sports Brew returns! NFL Week 1 and Week 2 – the Good, the Bad, and the Ugly. No gracias, RGIII. Welcome to NFL reality, Urban Meyer. Some birthday love for the Captain. Javy Baez thumbs down for D-Stat. Birthday lemon cake plus beware the food coma. D-Stat and the Failhorn petty fighting in the Sports Brew chat. Running back injuries and the return of Frank Gore? Packers wonk and the Jameis Winston roller coaster rolls on. Packers – Lions plus the looming 49ers game. Dak Prescott gets some respect. Gronk doing Gronk things. Always. The never-ending story of TB12. Fun with Manning Night Football. Pat McAfee, hand towel thief. Gus Johnson, FTW! Vikings – Cardinals. Kyler Murray dap. The surprising Carolina Panthers. Steelers issues.
Segment 2 (1.11.06): Pillow talk with Danny Dimes. The fail train of early season NFL taunting penalties. The Supreme Court knows taunting when they see it. Ravens – Chiefs. Surviving the wild, Mahomes, plus the Lamar flip. Credit to the Raiders and Derek Carr. Washington – Giants TNF miracle. Taylor Heinicke, the missed Heineken sponsorship, and Bud Lighticke. Titans – Seahawks. Derrick Henry hammers and the missing safety. Wrap up plus The Transformers: The Movie 35th Anniversary. RIPs, Bobby Bowden, Norm McDonald, and David Patten. Salud o'clock! Missing Oktoberfests, Arrested Development dap, and a fresh Giggity – D-Stat challenge! Mistah F! Remembering Giggity's keg stand faceplant and the Long Island barrel of doom. An IFL Science article medical rectal disaster. MP3 format, 09-23-2021.
This is how we Brew it:
Join the Brew Crew on Facebook @SportsBrew
Twitter: vasportsbrew
Find us on Podbean, iTunes, Stitcher Radio, LiveSportscaster.com, Amazon Music, and the Google Play Store - Key words: Sports Brew
Cheers and beers flavored by Captain Morgan 100 Proof, Jack Daniel's, Coca-Cola, El Segundo Brewing's Stone Cold Steve Austin's Broken Skull IPA, Southern Tier Pumking Ale, Sam Adams Octoberfest, Hardywood Foolery Imperial Stout, and the general deliciousness of beer.