Episodes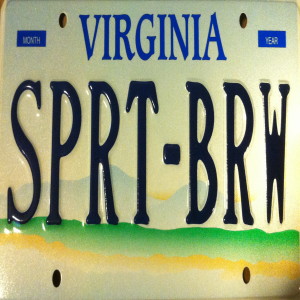 Sunday Dec 20, 2020
Sunday Dec 20, 2020
Segment 1: NFL Week 14. Rona Clause in the house and Giggity LIVES! Washington – 49ers, Chase Young brings the heat, and the WFT defense steps up. Cardinals – Giants and the Haasan Reddick show. Jalen Hurts and the Eagles take down the Saints, avoiding negative plays, and setting up a WFT showdown. Here's to a quick recovery, Al Michaels and SVP.  Raiders gonna Charger. Anthony Lynn – come on, man. The Eric Bieniemy and Robert Saleh watch. Baselining a team and reshaping organizational culture. Ravens – Browns. Lamar Jackson wishes you a Merry Clenchmas. Lamar Jackson gets the Paul Pierce rewind, the Tushy Bidet company, and the Poop Fix challenge. Another Sports Brew listener term of endearment.
Segment 2 (1.14.17): Salud o'clock! Raising a glass to Blue, when it's time to walk your pets up the Rainbow Bridge, and the tough goodbyes with pets. Blue's cheeseburger runs, the toilet seat origin story, Muffin time, and the pet circle of life. Blue stories and shenanigans. Ravens – Browns, part II – Van Wilder style. Florida – LSU and the infamous shoe throw of fail. The return of Maximus Johnson, Big Johnson shirts, plus D1 QB prospect General Booty. CFP conference shenanigans and a college football round up. Bills – Steelers, Pittsburgh problems, and the ascent of Buffalo. Packers – Lions. Chiefs – Dolphins. Bucs – Vikings plus Dan Bailey BSE suck-buckets. Colts – Raiders. Titans – Jaguars. Derrick Henry keeps on trucking. NFL round up plus the return of Drew Brees. The Space Force Guardians rock IP theftage. A Trump plaza implosion fundraiser, a hungry hungry hippy mauling, and weird headlines. Lamar Jackson's Mr. Clench Christmas musical mashup. Star Wars covers and Christmas mashups up by AtinPiano. The Mandalorian Season 2 Finale discussion, stacks of fan service, and epic moments of awesomeness. Masterful storytelling, delivering a cohesive story, and an incredible ride. Wrapping up the trash heap of 2020. DOG LOG! MP3 format, 12-19-2020.
This is how we Brew it:
Join the Brew Crew @ www.facebook.com/SportsBrew
Twitter: vasportsbrew
Find us on Podbean, iTunes, Stitcher Radio, LiveSportscaster.com, Amazon Music, and the Google Play Store - Key words: Sports Brew
Cheers and beers flavored by Captain Morgan 100 Proof, Jack Daniels, Coca Cola, Dogfish Head 60 Minute IPA, Hardywood's MaMaw's Mean Cobbler, Legend Oktoberfest, Hardywood Christmas Morning, and the general deliciousness of beer.