The Sports Brew - where sport is always on tap. Find us @ www.facebook.com/SportsBrew & Twitter @vasportsbrew
Episodes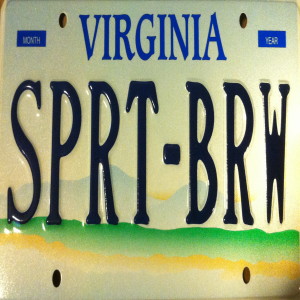 Saturday Apr 22, 2023
Saturday Apr 22, 2023
Segment 1: Spring Break 420 Catch-up Throwdown. Shannon survives I-95 with parental ghost pedals. The McGuffins in Ireland, pub central, and holding a lamb. The Rusty Undercarriage Whitfield Tugboat, the Shockmaster debacle, and Fascinating Aida's Irish Edition. Trey Lance trade rumors, Brock Purdy, and the Sam Darnold factor. Will Levis's missing NIL deal. Going off the rails, chapter one: Commanders Apostolopoulos bid and a Webster throwback. NFL draft chatter. Raising a glass to UConn - from New Blood to Blue Blood. Organizational legacies, championships, and the Patriots parallel. The Big East bounce back. Going off the rails, chapter 2: Jim Nantz signs off… with the Golden Girls. Alf, Small Wonder, Turbo Teen, plus a weird trip through vintage TV. Dungeons and Dragons, Darkwing Duck, Darkman, and the Angry Video Game Nerd – when fond nostalgia doesn't age well. Going down the Totally Rad rabbit hole, vintage games, and The Adventures of Bayou Billy beats you down. VR headsets, the Meta Quest 2, and the Sony PSVR2. Topic hopping TV shows. Breaking Bad and the advantages of a rewatch.  
Segment 2 (1.09.49): Raising a glass to LSU and Bayou Barbie. Caitlin Clark balls out plus an absolute officiating debacle. Draymond Green goes full STOMP mode. What if players didn't get tossed for common fouls? NBA playoff roundup plus DeMar DeRozan's daughter screams. The misery of being stuck by rowdy fans, no more cowbell, and Vuvuzela torture. Likes to fight guy and an assortment of people that ruin the gameday experience. Salud o'clock! No more FedEx expired beers! Rolling two deep with the Failhorn's Dos Equis. FOH Dan Snyder, the looming Washington sale, and fanbase ready to celebrate. The destruction of a franchise, Dan Snyder edition. The Oakland sports exodus. Raising a glass and a special Apple Spice dedication to Todd - say you'll reach there! Dillon Brooks goes after old man LeBron. The Eagles handle business, Jalen Hurts gets paid, and Lamar keeps waiting. Celebrating the end of the Dan Synder era with BreakingT gear. Dreaming of a new stadium at the RFK site. Wrap up. NHL playoff chatter. Aaron Rodgers, Gutekunst, and the Boston MaraThrone. The 420iest episode's One Shining Moment. Post wrap-up Prom mode – the Daddy Danger Zone. Star Wars fun with The Mandalorian. 04-20-2023, MP3 format.
This is how we Brew it:
Join the Brew Crew on Facebook @SportsBrew
Twitter: vasportsbrew
Find us on Podbean, iTunes, Spotify, Stitcher Radio, LiveSportscaster.com, Amazon Music, and the Google Play Store - Key words: Sports Brew
Cheers and beers flavored by Captain Morgan 100 Proof, Jack Daniel's, Coca-Cola, Collective Arts Brewing's Good Monster NE DIPA, Hardywood Brewing's Sheep Shot Coffee Stout, Hardywood's Irish Red, Hardywood Blonde Singel, and the general deliciousness of beer.