The Sports Brew - where sport is always on tap. Find us @ www.facebook.com/SportsBrew & Twitter @vasportsbrew
Episodes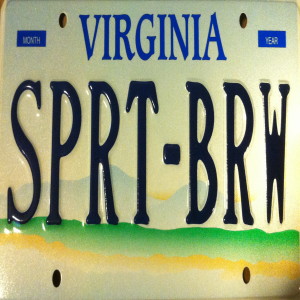 Tuesday Mar 21, 2023
Tuesday Mar 21, 2023
Segment 1: March Madness, the Sweet 16, and NFL FA shenanigans! Burn those brackets! Enjoying the upsets, appreciating the underdogs, and sports sensory overload. Full BHA mode. Aaron Rodgers and the Packers throw a petty party. The Pack dig in their heels, trade compensation issues, and the challenge of handling star player exits. Firing up the Rodgers revenge tour. The business decision. The Washington Commanders looming sale, Magic Johnson enters the chat, and an old school JKC fun factoid. NCAA upset party roundup. Kentucky blowback, Nowell delivers, and FDU channels Bob Knight vs Purdue. FDU and find out plus Edey goes MIA. Tom Izzo, Michigan State, and pulling for teams that overcome adversity – playing with purpose. An awkward potential date with Alabama. UVA's Kihei Clark hits the panic button, giving games away, and Furman steals the win. UVA and the multiverse of madness – the worst outcome. Fairleigh Dickinson, the 17th seed, and Purdue's struggle bus. Matt Painter and Purdue need Stuart Smalley – Michael Jordan says hi. Princeton takes out Arizona, the pressure pucker up, and Langborg delivers. March Madness memories, replay rewind, and fun with old school highlights.
Segment 2 (1.06.58): March Madness roundup. Salud o'clock! Giggity's "work" trip. The missing Shannon and Mark Team Awesome Jamaican Honeymoon podcast. Whitfield Brimley goes full diabeetus mode. Fun with Florida Atlantic taking out Memphis. Arkansas gives Kansas das boot and Houston survives Auburn. Marquette goes down. TCU's backdoor cover. FAU's big whiffer garbage time dunk breaks out the boo birds. Basketbrawl mode - Tennessee takes out Duke with some bully ball. Duke and Kentucky's one-and-done challenge. Charles Barkley loves some Uncrustables. Krispy Kreme gloss. Kihei Clark March Madness Bracket disaster songification mode. Sweet Sixteen roundup plus fun with storylines. Miami's Wooga Poplar. NCAAW roundup. Dawn Staley clears four hundo at South Carolina. Virginia Tech breaks out acappella Enter Sandman – take that, NCAA ban! Glossing up the pep bands! Dayton's pep band cranks it up for FDU. Furman's band goes to Ireland – North Greenville University fills in. Wrap up, Randy goes clubbing, the Failhorn channels his inner Al Bundy – the Married with Children reboot. 03-21-2023.
This is how we Brew it:
Join the Brew Crew on Facebook @SportsBrew
Twitter: vasportsbrew
Find us on Podbean, iTunes, Spotify, Stitcher Radio, LiveSportscaster.com, Amazon Music, and the Google Play Store - Key words: Sports Brew
Cheers and beers flavored by Captain Morgan 100 Proof, Jack Daniel's, Coca-Cola, Stone Brewing's IPA, Port City Brewing's Golden Export Lager, and the general deliciousness of beer.